LIFE IS SUPPOSED TO BE GOOD!
I'm here to help custom-tailor a strategy for making this declaration a reality for YOU.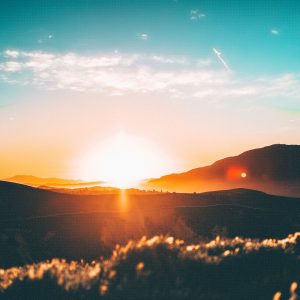 Problems with communication? Suffering from anxiety or depression? Is a loss keeping you stuck? Do you have a history of abuse/trauma? Did you grow up with a narcissistic parent and/or are you now or have you been in a relationship with a narcissist?
I can help.
I also specialize in working with law enforcement and the military on trauma recovery. Coaching services: life direction and acquisition, couples' negotiation/mediation, combatting complacency, getting started, learning when and how to let go, setting limits with others and self, learning to love yourself unconditionally.
Simply put: I live my passion helping others become their best selves, whatever that means for them. We ALL have something that holds us back, right? Let's dissect what's NOT working, strategize a plan for moving beyond that, and simultaneously magnify what IS working!
I have been in the therapy and coaching fields for over 20 years and have enjoyed success helping patients and clients overcome a variety of challenges. My approach involves providing education, compassion, empathy, and providing direction so that my clients attain their goals and actualize their desires.
Contact me to schedule a free initial consultation. 

Telehealth sessions available.

972.447.8224     |     Send Email

I look forward to helping you make the first step toward your well being.
The Benefits of Therapy
Psychotherapy can be an effective tool in providing you with the necessary support and training to overcome the challenges you face. By seeking therapy, you are taking responsibility and action to change what no longer works in your life. Many studies have shown throughout the years that psychotherapy is an effective form of treating and managing mental illnesses and other emotional disorders.
As an experienced counselor/therapist, it is my honor to assist you in exploring your core issues and move toward a healthy, fulfilling life. Utilizing a variety of approaches including Cognitive/Cognitive-Behavioral, Experiential, Family Systems, Psychodrama, and Solution-Focused Brief Therapy, I will work with you to create a treatment plan that is customized to meet your unique circumstances.
With honesty and compassion, I will work with you to create an open channel of communication. The goal of our therapy sessions together will be to help you develop the mental fortitude needed to lead a successful life. Additionally, we will work on the skill of self-compassion, which will allow you to move more easily through difficult times in the future, as wells as become a more productive and happier person.
"Your present circumstances don't determine where you can go; they merely determine where you start."

– Nido Qubein